Valorant: What does the latest 4.11 update have?
With this possibly being one of the last updates of Episode 4. In addition to a brand new gun bundle in patch 4.11, the design team is still working hard to come up with tweaks to improve the FPS game. their own in a more precise way. Here are the details of the corrections and changes in update 4.11
Summary of conteant:
1. Update voice chat features
Players will now have the option to bulk mute teammates and/or individual team members so you can focus during moments of intense teamfights.
Select Settings (Esc) > Controls > Communication
Set keybinds for Teammate Voice Clutch Mute Keys.
Press key while in game to toggle "ON" or Disable team voice clutch and then press again to Switch to "OFF"
When "ON" you can toggle the mute mode at any time during your match when you press the designated keypress. An icon will appear so you know when it's turned on.
2. Fix display and sound errors
Fixed an issue where Skye would sometimes fall into a strange pose, being displayed in 3rd person...
Fix Jett's Superdash. Jett will no longer be able to do these techniques.
Fixed Yoru being able to draw weapons earlier after casting his ultimate and some other display bugs with this Agent.
Fixed display issue on Mini map when some skills of Agents like Viper, Killjoy, not showing on minimap.
Fixed an issue where Kay/O could not be revived after the agent was revived by Sage
Fixed some sound bugs of Sova
And a bunch of other small tweaks.
At the heart of this tweak is probably the 'Superdash' ability of top Duelist Valorant – Jett. For those who don't know, Jett can surf at breakneck speeds in several locations on the map. The most popular is Acsent.
Although not used in professional tournaments due to this being counted as a bug, Jett's 'superdash' is almost already a 'skill' that any Main Jett needs to learn. This technique allows the Agent to gain unreasonably quick access to locations the enemy would not expect, thereby gaining a first shot advantage and turning the game around in an impossible… more cheating way.
Most importantly, this bug has existed for a long time, and it wasn't until 4.11 that Valorant's devs started to work on fixing this extremely 'bug' bug. So from now on, they superdash will just be a thing of the past in the memory of main Jetts.
3. New Bundle XenoHunter Released
And when the Neptune bundle is coming to an end, gamers are prepared for a big push to come. Meeting 50% of fans' expectations, Riot Games launched a new Xenohunter bundle series with an extremely aggressive design.
The new Xenohunter Bundle has the look of specialized weapons in the stealth action series, with a 'vibe' very similar to movies like Alien vs Predator, or games like Metal Gear Solid, Sniper … The look of this bundle is really nothing to complain about.
Valorant: The new Xenohunter Bundle coming out is gorgeous, but...
Xenohunter will include 5 weapons, 4 guns and a melee. The guns that are wearing this 'special' suit are Phantom, Bucky, Odin and Frenzy. As for melee weapons, this is a knife with an extremely eye-catching rotation animation, promising to be an extremely large counterbalance for the "kings of the knife dance village" like Balisong (also known as butterfly knives). and Karambit.
In addition, this gun set also owns a very interesting upgrade. Specifically, when a certain milestone is reached, the gun body will have a control panel similar to a mini map. Although not exactly a mini map (because that would be too unbalanced), but this is an extremely interesting and highly appreciated point of the gaming community.
However, the reason for saying that Riot Games only met 50% of expectations is because this is just a regular bundle. There won't be any ending effects or completely new sounds. Some people think that the sound of the gun sounds a bit default, but it seems that Riot Games has tweaked it slightly to have a more powerful sounding range. However, that is still not enough to compare with bundles that completely change the feel of a gun like Prime or RGX.
4. New map
For those who do not know, Valorant's map system also owns the same cool codenames as our skilled agents.
Acsent – ​​Acsent
Bind – Duality
Fracture – Canyon
Breeze – Foxtrot
Split – Bonsai
Haven – Triad
Icebox – Port
With the reveal of Codename as Pitt, this can confirm that the new map will definitely be an updated content in the next season of Valorant.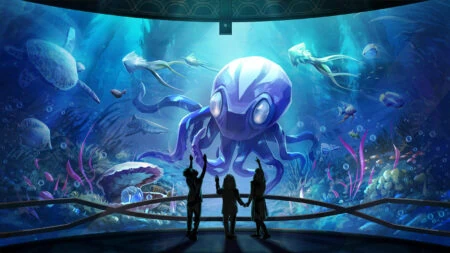 In addition, in this update, gamers also discovered a new voicemail from the captain of the Valorant squad – Brimstone.
The content of the Voicemail paragraph refers to the fact that the members of the Valorant team are about to have a big battle. The whole team will bring the war to the enemy's battlefield. This is also a confirmation that the new map has come very close to gamers.
For those who don't know, the new map is expected to take the location in Portugal and have a water-related element. Maybe it will be a large aquatic park, or maybe, gamers will be able to shoot each other right under a secret base under the ocean, right?
Update details: Here
Above is important information in 4.11 update, if you find it useful, don't forget to follow me so you don't miss other news!
Read more:

Valorant: Riot is determined to solve the "repeated map" situation